A Long Road… But We Made It
It's been a very demanding couple of years, navigating a global pandemic and a silicon shortage, but we're very excited to be able to to publicly demo the Impetus System-on-Module for the first time! You can find us at stand 42 at Hardware Pioneers MAX this Tuesday 25th October at the Business Design Centre in Islington. More below…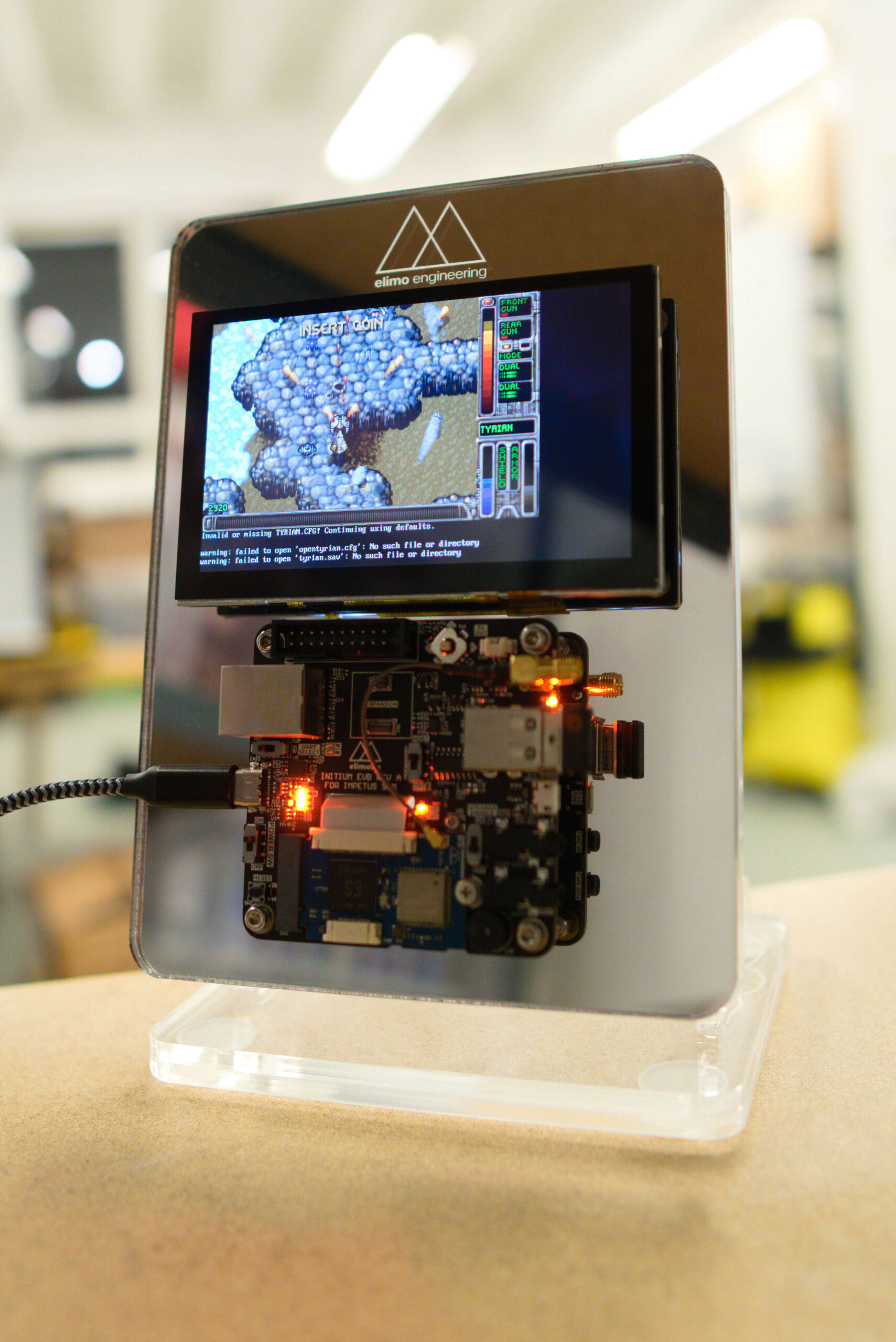 Small, But Powerful
The Impetus SoM itself is an M.2 form factor module sporting an Allwinner S3 ARM Cortex-A7 running at up to 1.2GHz paired with 1Gb (128M) of in-package DDR3. The Impetus module also has a dual-band Broadcom WiFi a/g/b/n + Bluetooth 4.2/BLE chipset to cover most wireless needs.
The Impetus SoM brings out an RGB LCD header and MIPI camera header on-module, as well as a variety of interfaces to the M.2 connector. This allows full integration in headless applications with only the M.2 interface required.
An on-board microSD connector allows for quick prototyping and firmware deployment. Power management is handled on-module so the only power supply needed is a single 5V rail.
Get Connected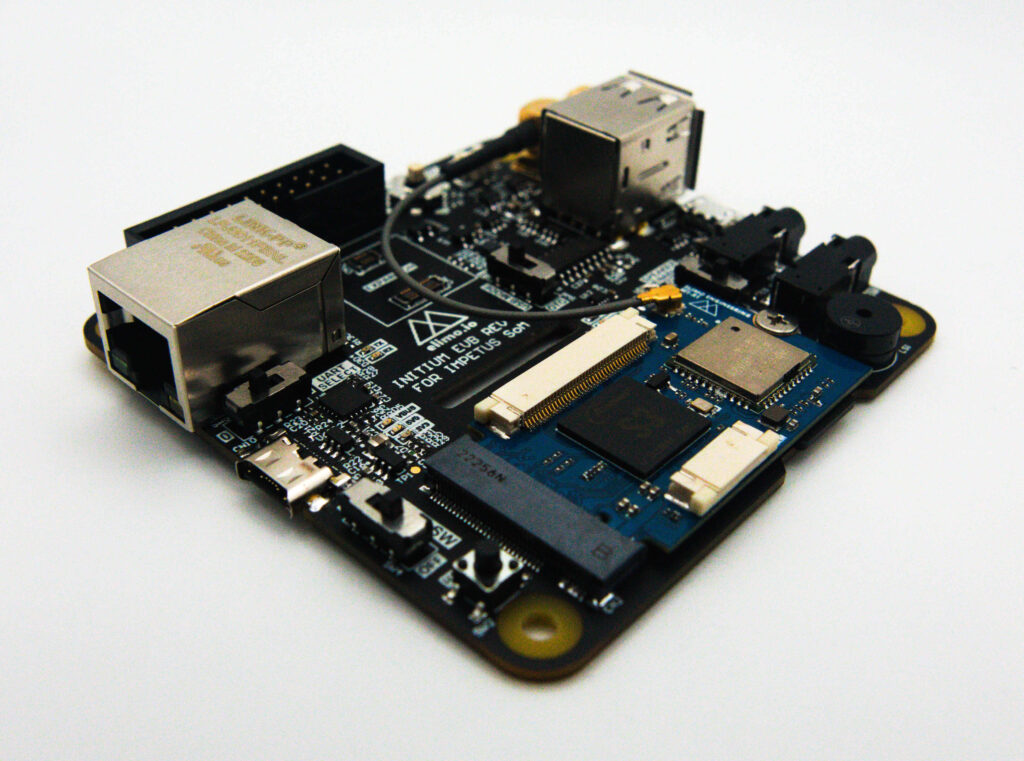 The Impetus module itself is incredibly easy to integrate into custom hardware baseboards. We have developed the Initium board to enable quick and easy evaluation of the Impetus SoM features, but we encourage and support custom hardware solutions based on the Impetus SoM.
The Initium EVB brings out USB2.0 host (x2 via hub) and OTG (x1), 10/100 Ethernet, Audio (line-in, line-out, onboard speaker), UARTs (x3), I2C (x2), SPI, PWM (x2), ADC(x2), and has an on-board accelerometer.
There is an always-on USB<->UART interface so no external hardware is necessary to get started developing on the platform.
There is also support for expansion modules (coming soon) which can be anything from eMMC flash storage to sensors.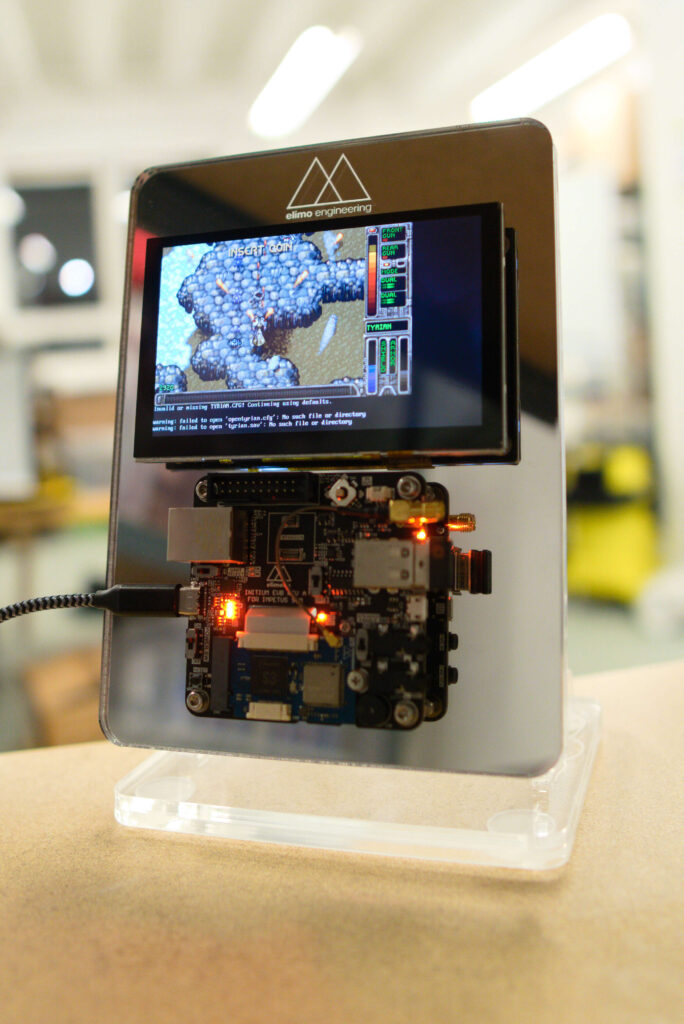 For Your Viewing Pleasure
The Impetus supports a variety of RGB LCD panels, a 5″ example with capacitive touch panel is shown. The Initium EVB can be mounted directly to the rear of the display using the provided standoffs.
With hardware video encode/decoding the Impetus is an ideal platform for multimedia applications that are unattainable using a typical microcontroller.
See You There!
We hope to see you at our stand at Hardware Pioneers MAX, be sure to say "Hi" if you are at the event – we can't wait!