The Impetus module
The Impetus is an M2 form factor System on Module (SoM) powered by the Sochip/Allwinner S3 SoC, with an ARM Cortex-A7 clocked at 1.2GHz, paired with 1Gbit of DDR3 DRAM. It comes with a Broadcom WiFi abgn+BT interface, MicroSD Card slot, and a host of other interfaces to build upon.
The Impetus' strong point is its M2 connector, allowing you to quickly integrate it into a custom board to fit your final use case, without having to mess around with designing a Linux SBC from scratch.
The first operating system available is our freely available and customisable Buildroot-based Linux, but we are working on a Debian image and our kernel mainlining effort means that you will be able to build whichever system you want based on mainline Linux 5.11 or later.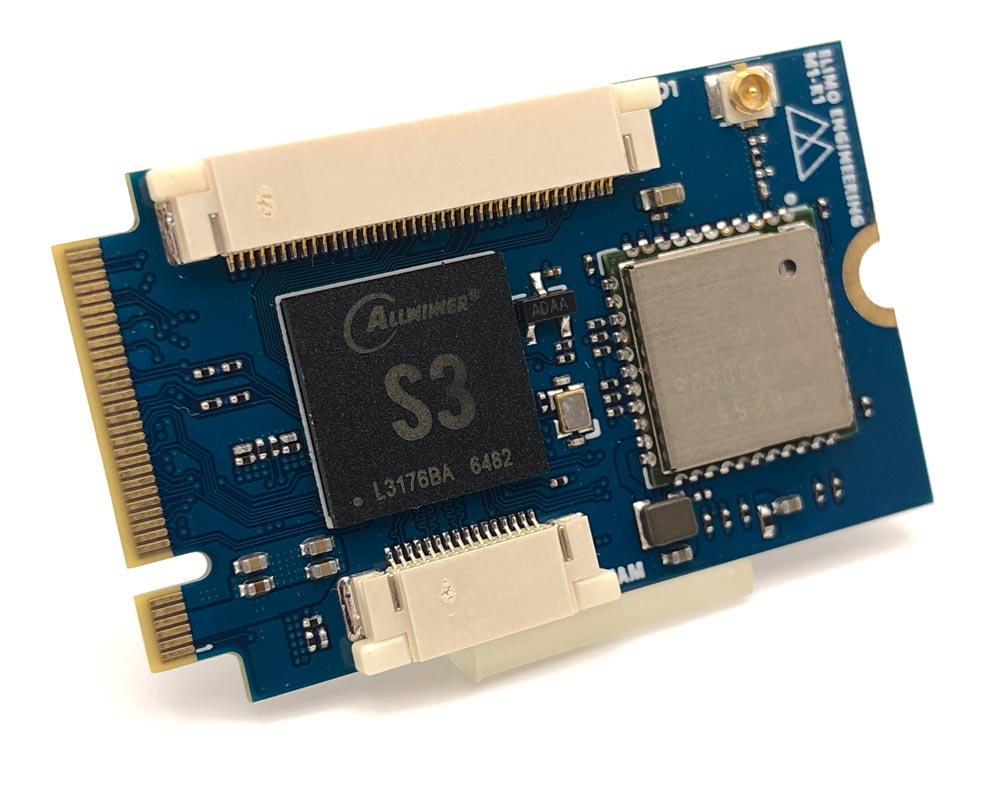 The Initium board
The Initium is the development board for the Impetus. It brings out the host of interfaces on the Impetus' M2 pins to convenient connectors that you can use right away, before your final board is ready.
With the Initium you get a convenient USB-C connector for power and access to an application UART over USB-UART bridge, an Ethernet 10/100 PHY, a USB2 OTG-capable connector, audio out/mic in jacks, convenient diagnostic LEDs and all the M2 signals on a labeled header plus expansion slot.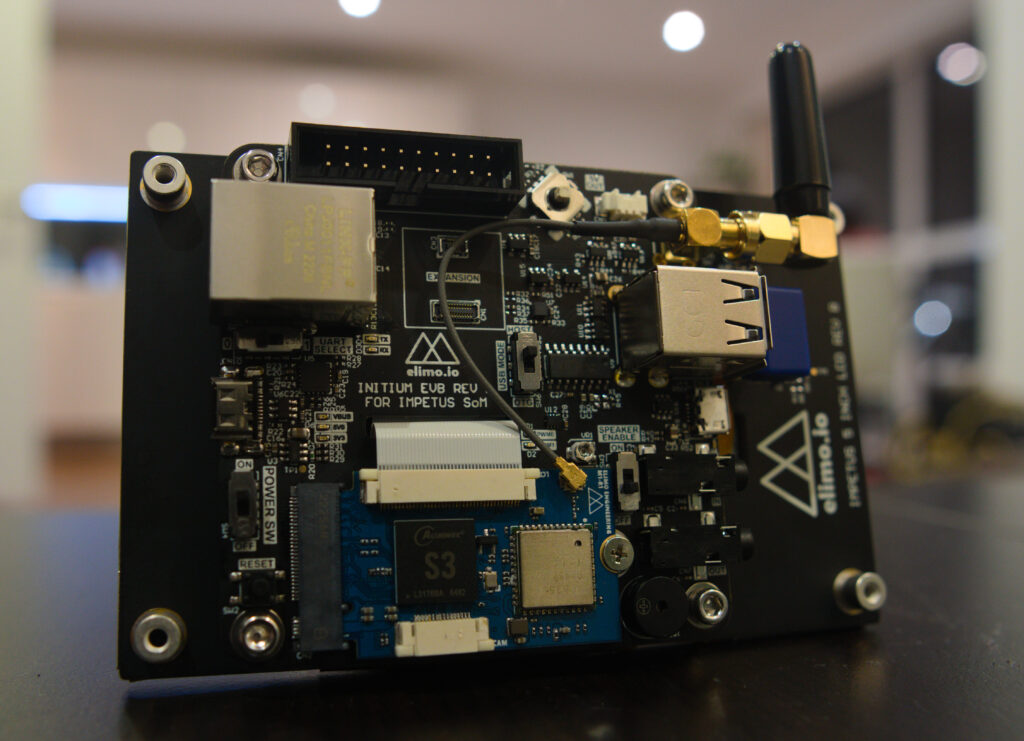 The Specs
ARM Cortex-A7 @ 1.2GHz
1Gbit DDR3 RAM
M.2/NGFF 42mm Form Factor
Broadcom 43455 WiFi IEEE 802.11abgn
Broadcom 43455 Bluetooth 4.2/BLE
RGB LCD Interface
MIPI Camera Interface
Video Engine for hardware accelerated encoding/decoding
IEEE 802.3 Ethernet MAC
USB2.0 (Host, Device, OTG)
1x USB 2.0 OTG controller with PHY
1x SPI controller
PWM
ADC
3x UART controllers
2x I2C controllers
uSD, eMMC, SPI Flash Support
Audio Line In/Out
I2S/PCM interface