Designing battery-powered electronic devices to use power sparingly is essential to obtain satisfactory battery life, which can make the difference between a device being a commercial success or a flop. Achieving to a good outcome is often at least as much about optimising the firmware as choosing the right hardware, but this is often poorly understood.

Elimo's firmware guru, Matteo Scordino, will be talking at Hardware Pioneers Max 23 about some of the techniques he uses to wring out every drop of performance – we hope to see you there!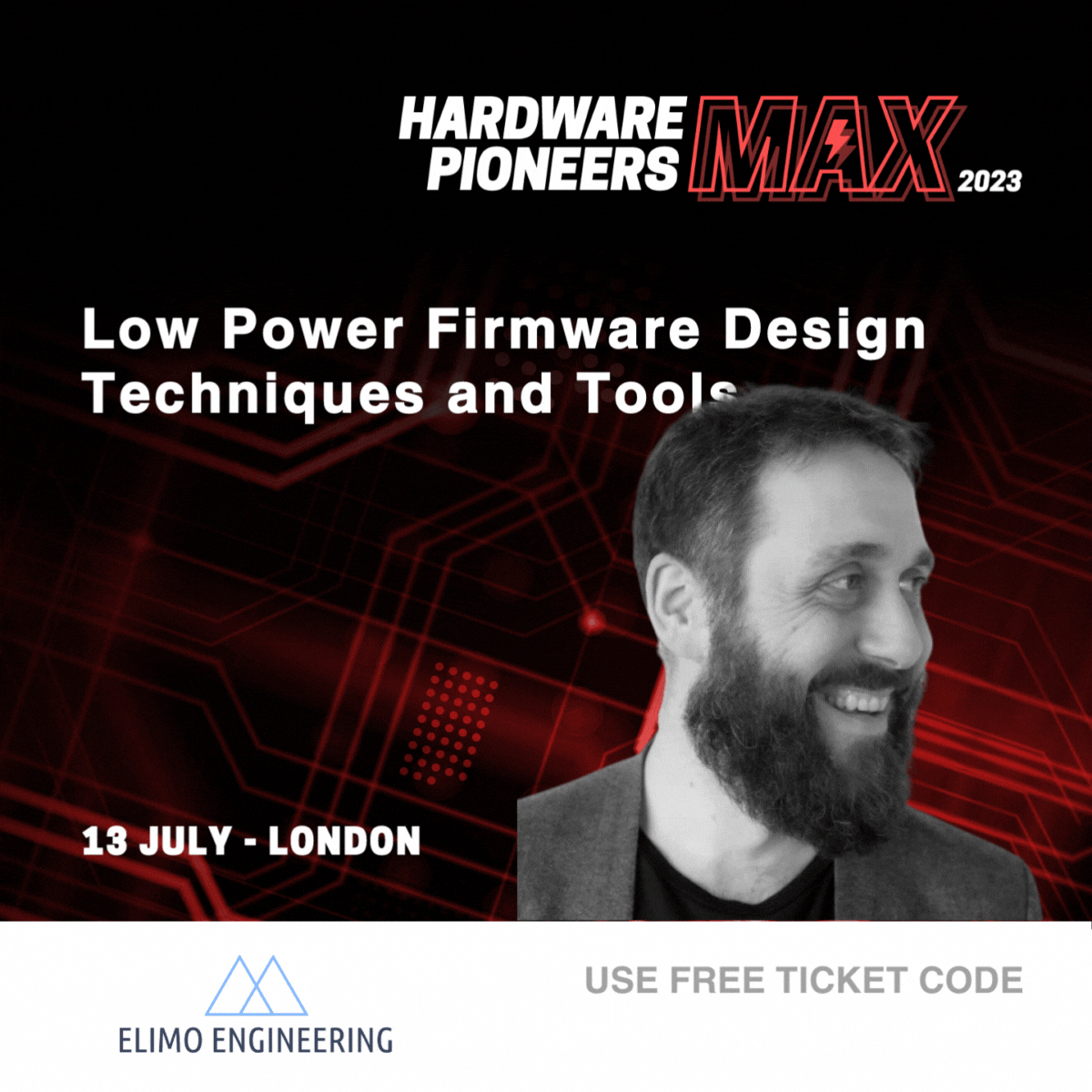 13 July 2023, Business Design Centre, Islington N1.